Experience the remarkable laundry and dry cleaning services provided by Starcrest Cleaners exclusively for the residents of Fishers, IN. Our mission is to redefine convenience and quality through our online accounts, on-demand pick-up and delivery services, and state-of-the-art equipment. With our commitment to green cleaning chemistry, we ensure a sustainable and eco-friendly approach to garment care. Say goodbye to the hassle of shipping your clothes elsewhere; Starcrest Cleaners is your local solution. With our modern cleaning facility in Fishers, we are confident in our ability to provide exceptional service and exceed the expectations of our esteemed customers.
Rooted in a small family-owned and-operated business, we have flourished and established multiple locations in different states. Our consistent recognition as the BEST in dry cleaning services in every community we serve reinforces our commitment to continuous improvement, as we constantly seek to exceed expectations and deliver the finest service possible.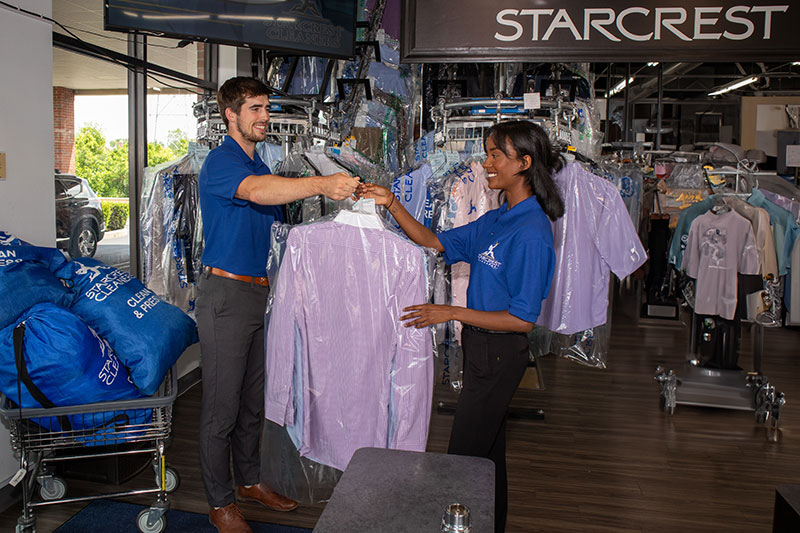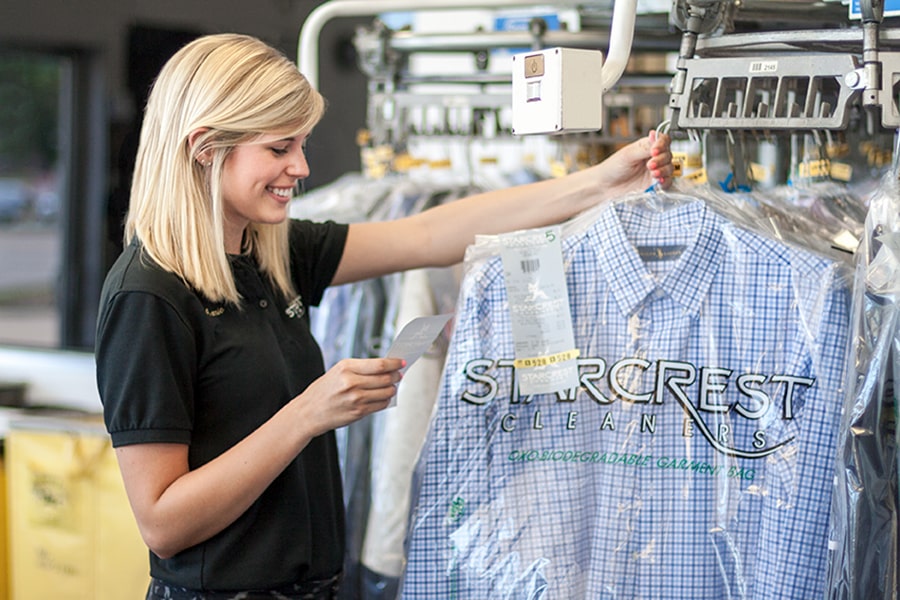 Effortless Laundry Care in Fishers, IN
Our professional laundry services go beyond simply cleaning your clothes – we offer a complimentary pickup service at a time and location that suits your convenience, with no additional charges. Experience the joy of receiving impeccably clean and unbelievably soft garments, free from the burdens of laundry. No challenge is too great for us, whether it's dress shirts, wedding gowns, or household items. Rest assured, we guarantee a superior cleaning job and a hassle-free laundry experience, every single time you choose Starcrest Cleaners.
Your Trustworthy Laundry Partner for Life's Messy Moments in Fishers, IN
Life's little messes don't stand a chance against our exceptional service. Whether it's a coffee stain, a juice spill, or pet-related mishaps, we are here to restore the pristine condition of your belongings. Let us take care of the dirt and potential stains today, ensuring a worry-free tomorrow. Our laundry company offers same-day wash and fold services, ensuring your clothes and most other items receive meticulous attention. With our strategically located facilities, we stand ready to deliver exceptional washing and dry cleaning services, ensuring your belongings stay spotless in Fishers.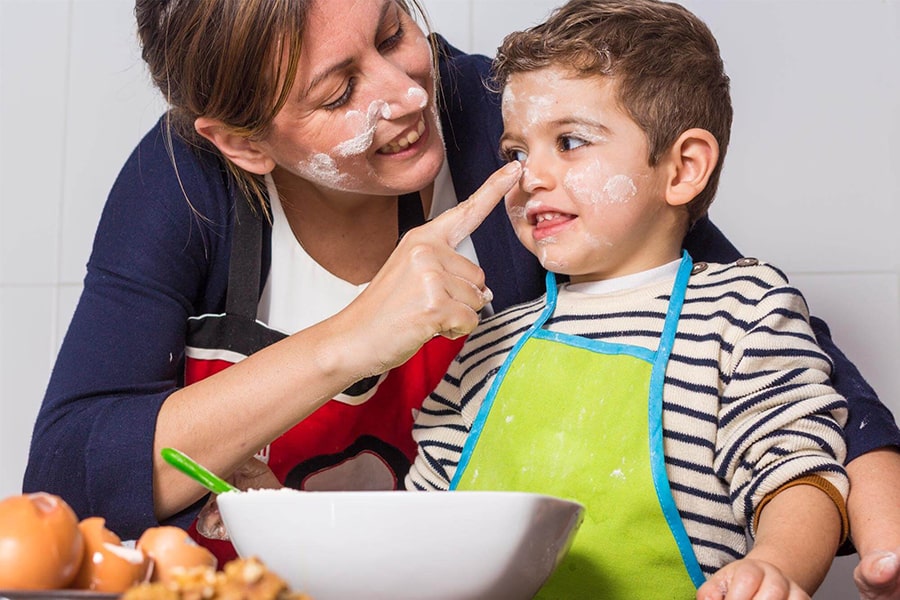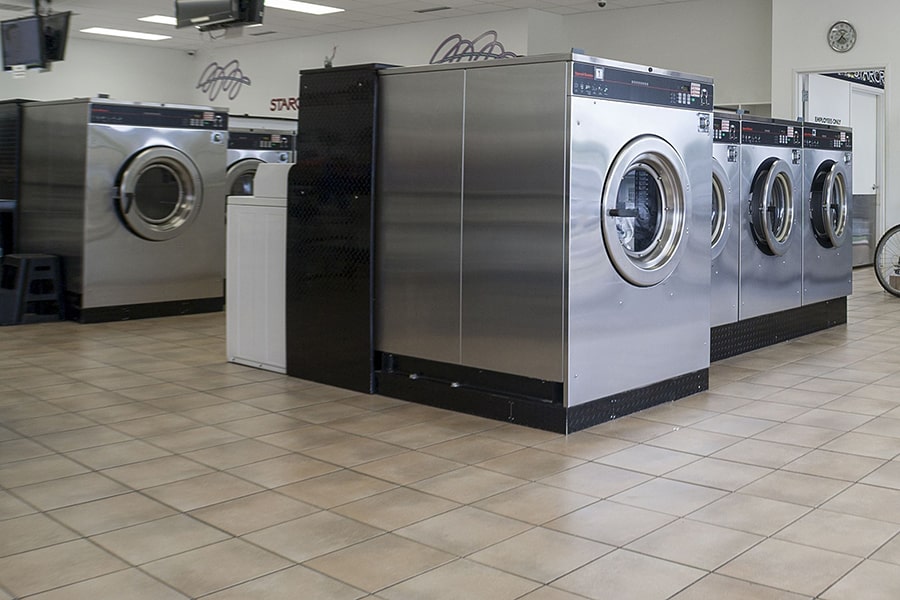 Innovating Laundry and Dry Cleaning Services in Fishers, IN
Get rid of heavy laundry loads effortlessly with our state-of-the-art equipment. Our modern commercial washing machines are meticulously designed to handle substantial quantities, ensuring your clothes remain in pristine condition. Guided by our professionally trained production staff, we ensure unparalleled excellence with every garment we handle. Committed to sustainability, our production plants employ eco-conscious practices, including biodegradable garment bags and 100% self-contained dry cleaning machines.
Starcrest Cleaners - Fishers